Here at Refresh Water, we're constantly keeping up to date with the latest developments in our industry and changes following COVID-19 in order to keep our clients safe.
As we continue to develop our range of hydration solutions, we are pleased to introduce the latest innovation in the Borg & Overstrom range, the foot pedal, which eliminates the need to touch the water cooler.
If you are looking to provide additional safety and peace of mind for staff, clients/customers, then the foot pedal solution is ideal.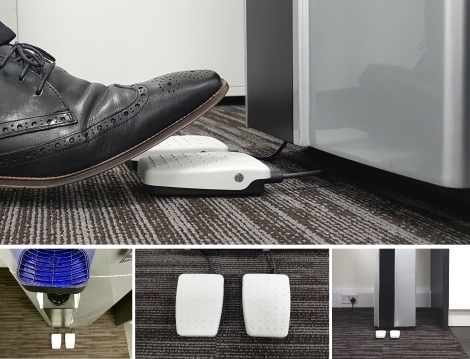 About the foot pedal:
Designed specifically for the B3 & B4 water coolers, the innovative foot pedal allows you to dispense up to 3 types of water (subject to the make and model of your water cooler).
Not only is the foot pedal available as an optional extra with new water coolers, it is simple to retro fit to your existing B3 & B4 water cooler, should you require it.
As we all know, hydration is essential – particularly in the workplace - and with the addition of the foot pedal brings staff, customers and visitors a smoother experience when it comes to filling their cup or bottle.
Stock of our foot pedals will be arriving soon and are available to pre-order now. Please contact our team on 0800 073 0474.